This morning I saw a red dot in myphonak and clicked to investigate. There was a "what's new" article.
Here is the first part of it: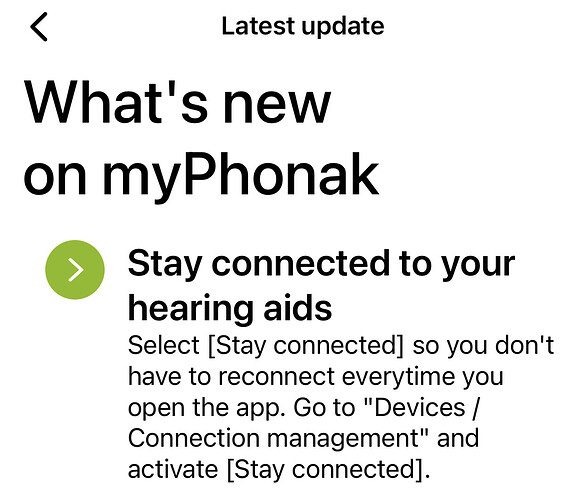 I know this has been a common complaint. I won't be enabling it because I want more battery life. But if this is something you wish it did, it can now.
WH