I currently use hearing aids from both Oticon and Resound and both are fitted to the NAL-NL2 prescription formula. However, I've noticed that these hearing aids have different gain targets, especially in the higher frequency range
Gain target Resound (dotted line):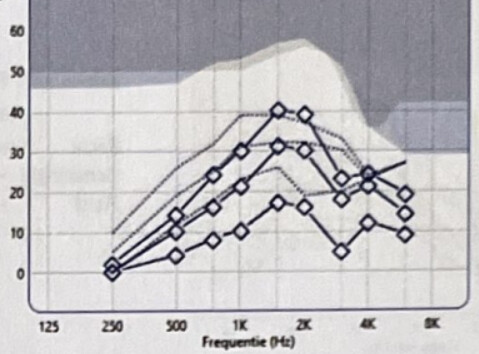 Gain target Oticon (dotted line):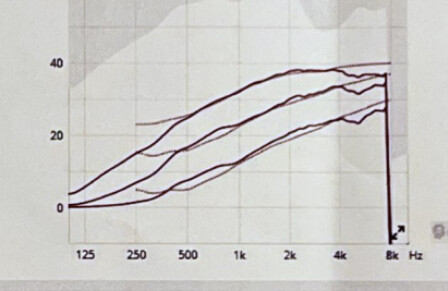 As you can see Resound shows a more curved gain target compared to Oticon. Somehow Oticon has a higher gain target in the higher frequencies.
I'm curious about why there's such a significant difference in gain targets between these two brands, given that both are following the NAL-NL2 prescription formula. Shouldn't NAL-NL2 result in similar gain targets regardless of the brand of hearing aid?