I don't know about this, you'll need to ask @pvc and see what he says, hopefully there's nothing to worry about.
No issue that I know of with Oticon More 1 R, except that it requires a step-by-step procedure to replace the rechargeable batteries which includes resetting the battery statistics.
Ok. Thanks pvc. Will keep you all posted.
Updated DIY School PDF File named (Buying Rechargeable Hearing Aids) to include the caveat;
"Hearing aid manufacturers are currently offsetting the cost of fixing these non-replaceable batteries by allowing free factory repair under warranty. Though, be careful when buying used rechargeable hearing aids without a warranty as you will be on you own!!".
Can't you just open the hearing aid and put in a new rechargeable battery by removing the pins?
Here's a snip from DIY School (Buying Rechargeable Hearing Aids)
Demant/Oticon used rechargeable HAs may be okay if you have a source for fresh rechargeable batteries. Here's some links to detailed forum discussion for reference:
hi everyone
I need a link for rexton connexx 8.5 or later please
It was a bad set of cs 44 cables. The new ones worked great and the expresslink 3 updated OPN 1 firmware in 3 minutes. The flex link cables first ones looked damaged but they were not, it was only the cs 44 cables that had glue gun glue on inside must have been cables that someone attempted to fix but did not work. They almost look new, the ones that didn't work except the end are black not gray. So all is good now.
Bad ones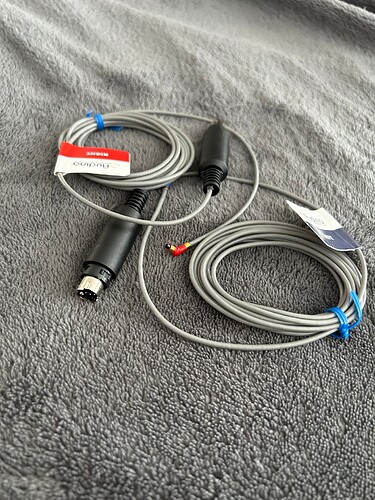 New ones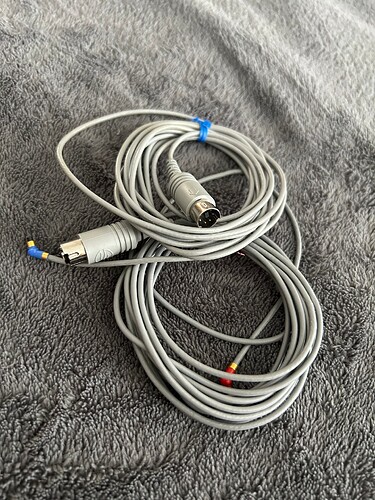 Here they are hooked to expresslink 3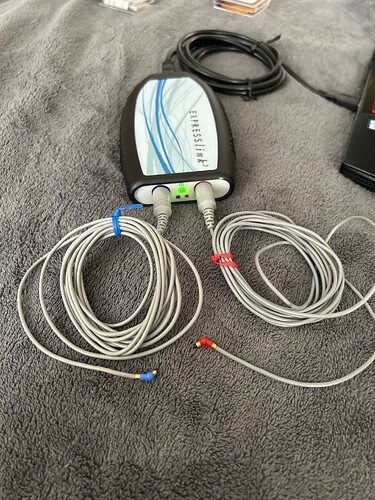 Glad you got sorted, did the update help with your OPN
Hi there, sure but don't forget you'll need the correct programming device as well for DIY projects.
Thanks tenkan, so now I have a expresslink 3 for updates on the Oticon OPNs and noahlink for all programming needs. You and pvc were awesome help so thank you.
Chances are there will be no further firmware updates for the (2019-Q1 / Oticon Opn S) because it is now mature at four years old.
When looking for oticon more 1 used, do they make regular battery type? If so what do I look for? I am looking for used ones on ebay and other sites. Just want to know what to look for.
I am happy with these used Oticon OPN1 hearing aids that I just bought and updated they are working great. By the way I said OPN1s referring to plural but I forgot it might be confused with OPN 1S in past conversations. Considering the total cost used aids $200 (OPN1), programming cables cs44 and flex strips $70, expresslink 3 $ 50, and noahlink wireless $170. DIY help priceless. Total of 490 was way less then any audiologist wanted to charge me just to program used hearing aids. Most places wanted an adoption fee of 200 per aid and a service plan of 300 for 1 year for reprogramming. Thats 700 dollars plus the price I paid 200. Plus they wanted proof were I got them as in ie a sales receipt. Which I did not have from offerup. Now I can program future aids that I purchase off offerup or ebay. Plus now I can now hear at a restaurant or bar my wife talk. I could not with my OPN3. Again cannot say it enough thank you pvc and tenkan for all your help along the way. Also the suggestion of thehearingclub for cables they were super awesome on price and quick shipping.
Yes, look for the miniRITE T. Though at this point in time, they will be (rare as hen's teeth).
See page 11 of → Oticon More, Play PX and Zircon miniRITE T/miniRITE R Instructions for Use.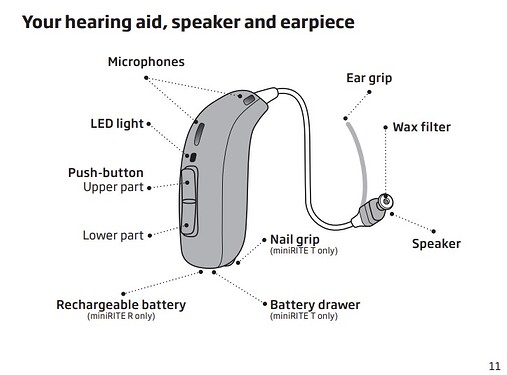 Could I also have it please?
please I need the software for
AudioService Connexx6.5.4/AudioFIT6.8.5
AudioService Connexx8.5.10/AudioFit8.5.5
please i need the software for:
AudioService Connexx6.5.4/AudioFIT6.8.5
AudioService Connexx8.5.10/AudioFit8.5.5
hi there
can someone plz share s link for phonak Target 8.0 software?
I'm looking for the Genie 2 software
I know I'll need a Noahlink Wireless, after reading DIY School documents, I am seeking the software first.
Welcome to the forum, check out the user guides as well, can be helpful for you.