Do I really need hearing aids based on my Audiogram… See here: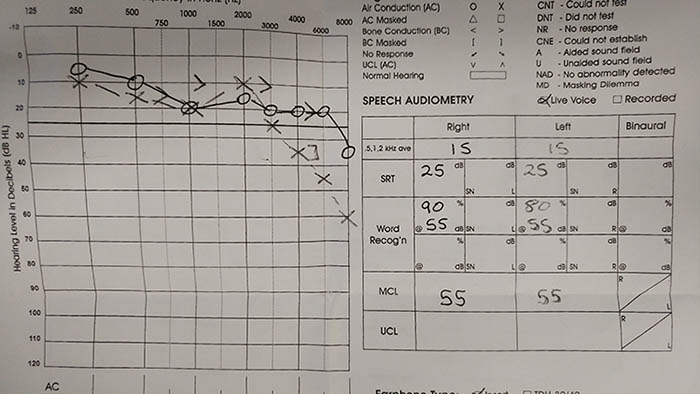 This is not to say I don't trust my audiologist, I would just like the opinion from experienced users.
In addition to my Audiogram, I have a raging case of tinnitus that I have been able to cope with up until now, but I LOVE the tinnitus masker on my tester aids.
I have noticed an improvement in my hearing so far, but not a jaw slacking improvement. I go in for the final adjustment on my testers this Wednesday and then I have another week of my trial to decide if I want to move ahead.
Some Questions for you
If your advice is to get hearing aids, would you suggest going premium or budget?
Is it downright foolish to wait until my hearing gets worse before getting hearing aids?
Is it wise two get two hearing aids instead of just one for my bad ear?
Thanks for your time in advance.
Cheers,
Krispin