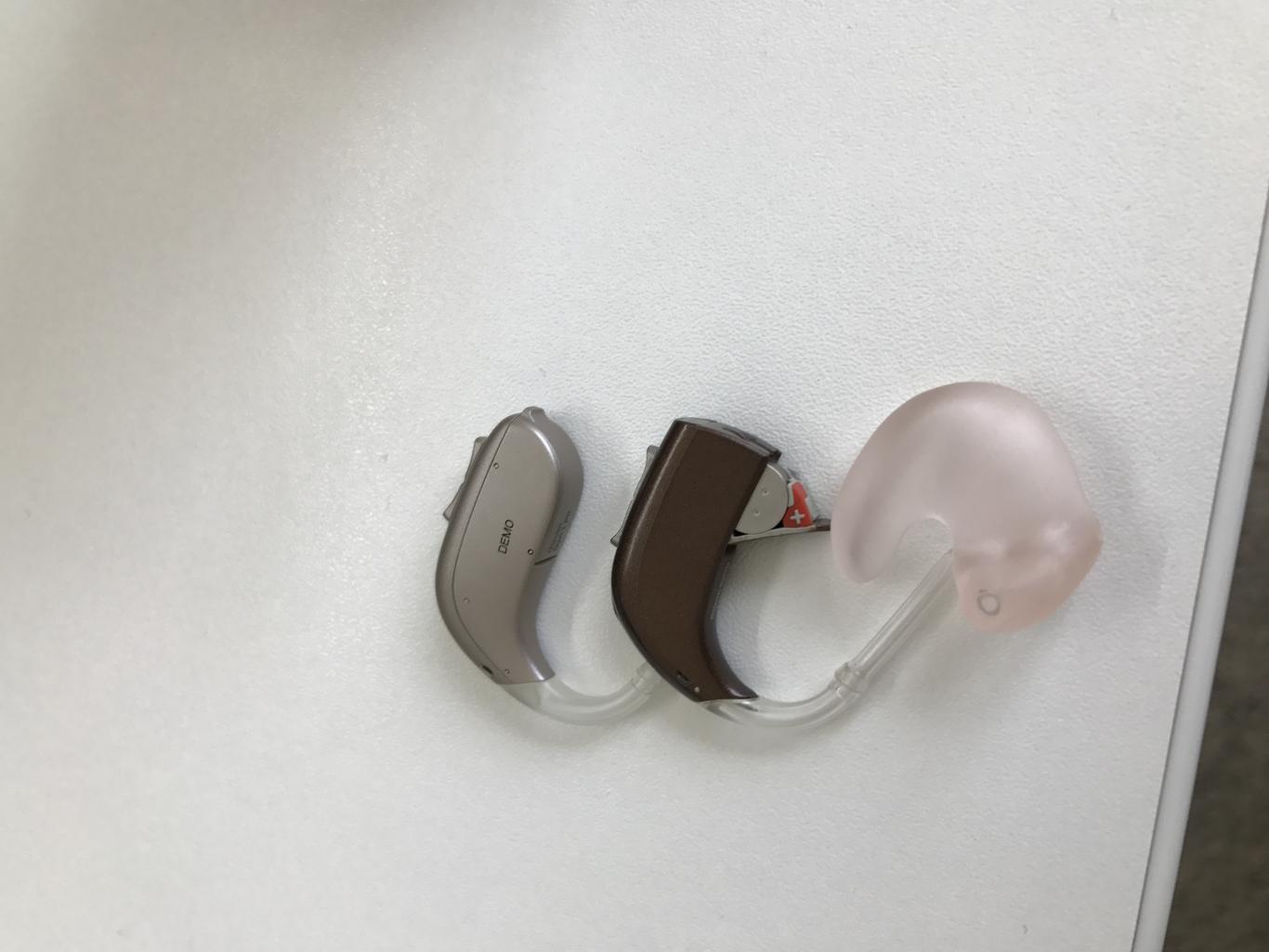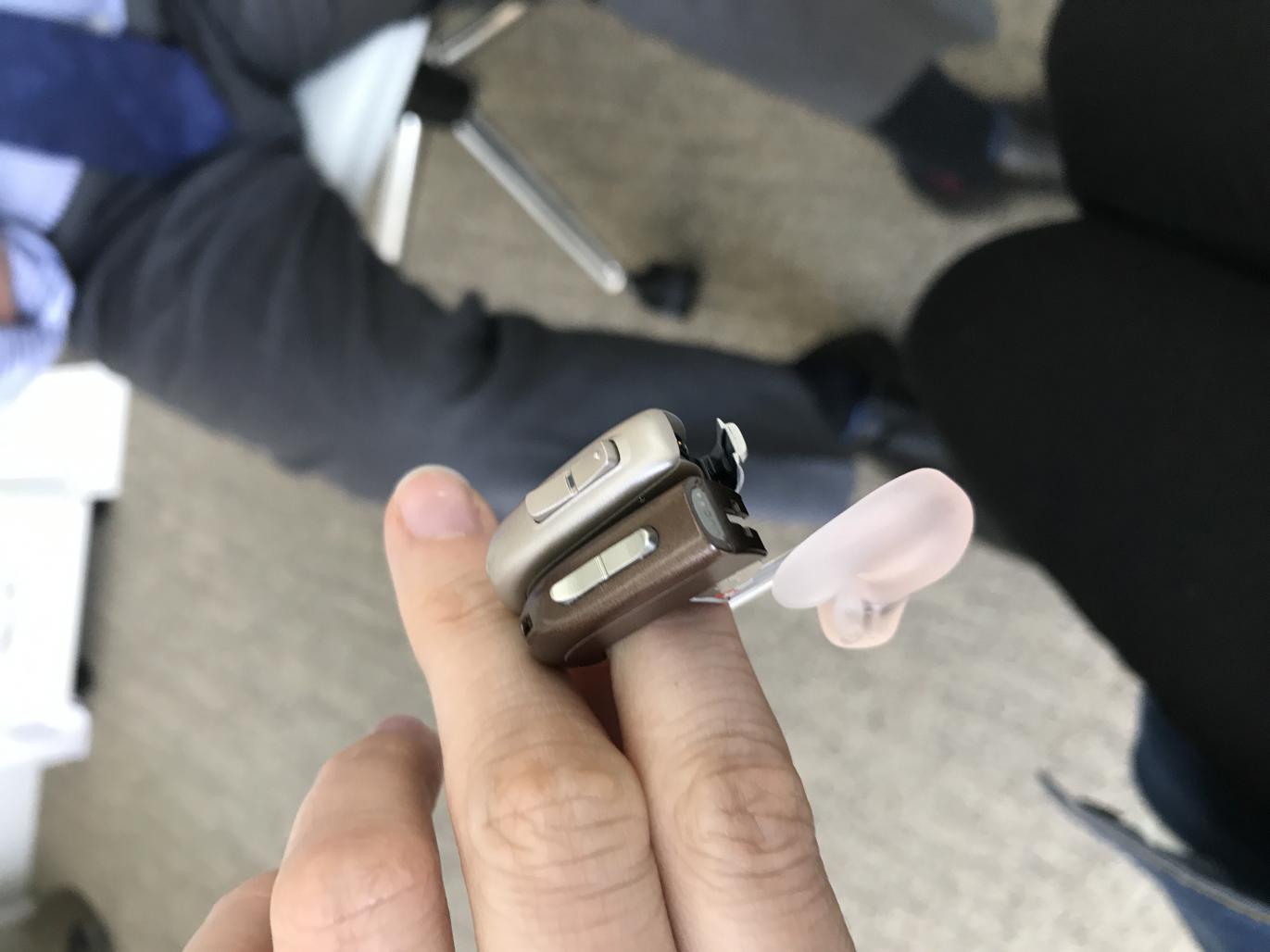 I got the opportunity to see a demo version of the Oticon OPN 1 Plus Power BTE, which was released last week. I was pleasantly surprised to see they were the same size as my current hearing aids, Oticon Synergy Spirit Power BTE (NHS). Even more surprised due to the many features that these aids have, I really thought they would be bigger than they actually were.
See above for comparison.
In the UK, they are just under £2,000 per aid.