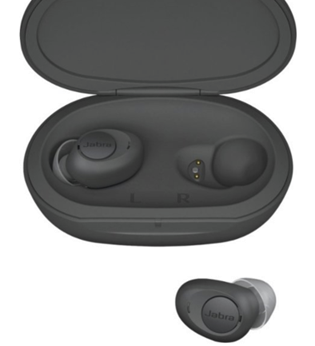 These new Jabra OTC Enhanced Plus hearing aids were just tried out briefly to see if I could get enough benefits from the most highly regarded OTC aids and avoid the need for more costly ones. As it turned I do need more substantial aides for my type of hearing loss. Offering these $799 aids for a great savings of $575!
Review recently posted about these:
"The high-end hearing enhancement technology in Jabra Enhance Plus has passed muster with hearing industry professionals. GN Hearing is a top-five hearing-aid maker, parent of the well-respected ReSound and Beltone hearing aid brands. At Hearing Tracker, we've rated the Jabra Enhance Plus earbuds as the number one OTC hearing aid for 2023.
At $799/pair, the Jabra hearing aids look like modern wireless earbuds but have features more often associated with traditional hearing aids, including speech enhancement, directional microphones, noise reduction, feedback suppression, and Bluetooth streaming. They also feature consumer-friendly earbud applications including streaming audio and hands-free calling via Bluetooth® (iPhones only)."