Hello,
Sometimes I find myself confused looking hand filled audiograms.
Some audiograms plot bone conduction symbols < > and [ ] in the middle, see the red arrows.
I'm curious finding what does this means? Do they belong to 500 Hz or 1000hz?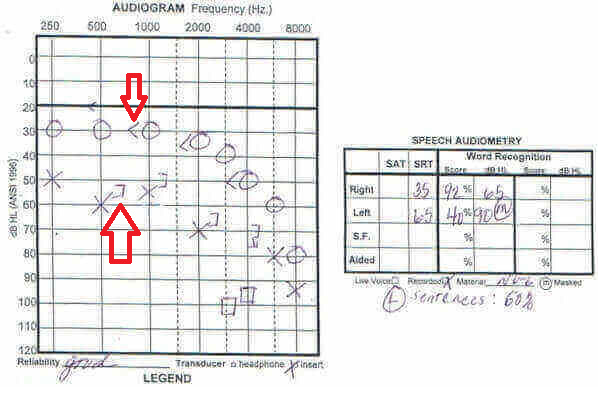 Image from Google, not mine
Usual audiograms have the symbols right away on the frequency line, like this, and I understand it.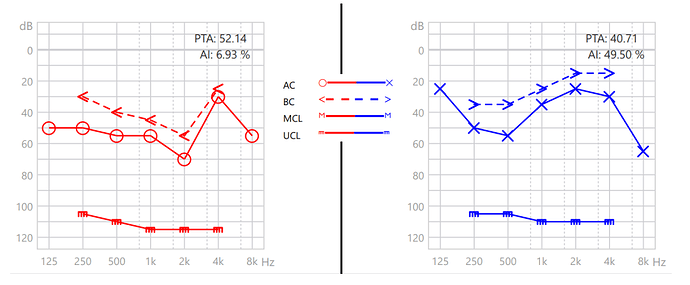 I would appreciate if somebody help me to understand this.
M.