Greetings , my name is Mourad Masmoudi . A while ago I tried the Noah 4 trial period and liked it . After the trial ended , the error 50138 started to pop when logging in . So I assumed I needed the license to continue running the Noah 4 so I bought and installed the Noah 4 License .
Sadly the same error 50138 is still popping up .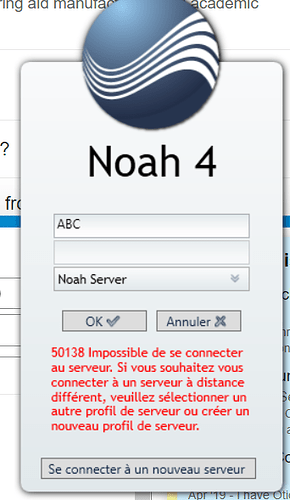 I tried every solution listed in himsa website but still the same problem persists .
I really need your help. I feel like I'm stuck .
Thank you in advance .