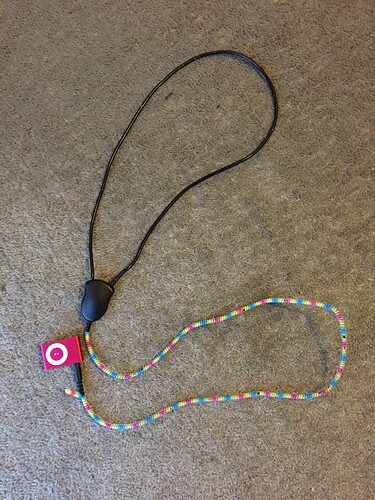 Thought I would share that I've put some rainbow

twists on my neckloop to add some colour. Just got to buy some more so I can finish it off.
The rainbow

twists are basically USB cable protectors but I love this colour!
Why be boring when you can stand out?!?!