I'm currently trialing Oticon Zircon 1's with 105 dB custom earmolds.
During my first fitting a different HCP (since my HCP was on holiday) fitted my HAs. He accidentally fitted my HAs as 85 dB speakers: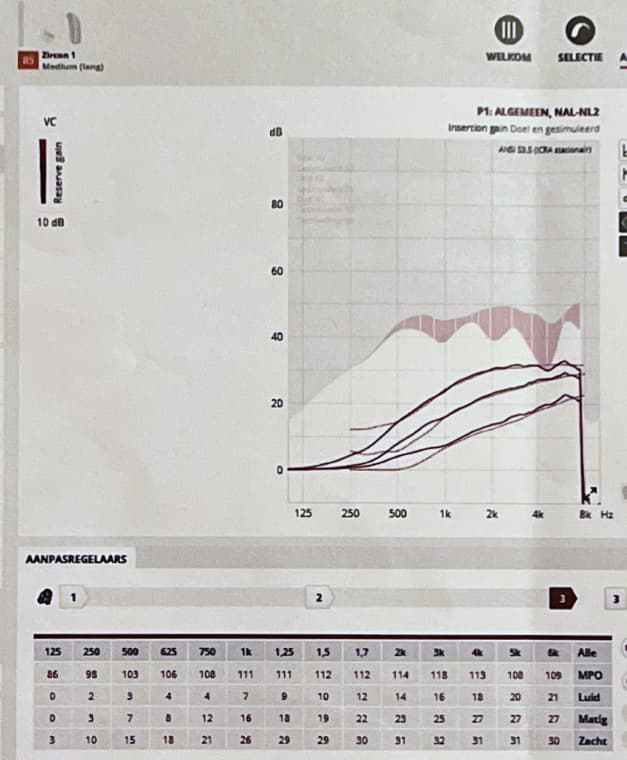 As you can see, the feedback manager shows a hefty amount of feedback. I'm not sure why this is, but this could be the explanation for my question (too much gain?).
During my second fitting my HCP noticed this was wrong and adjusted everything: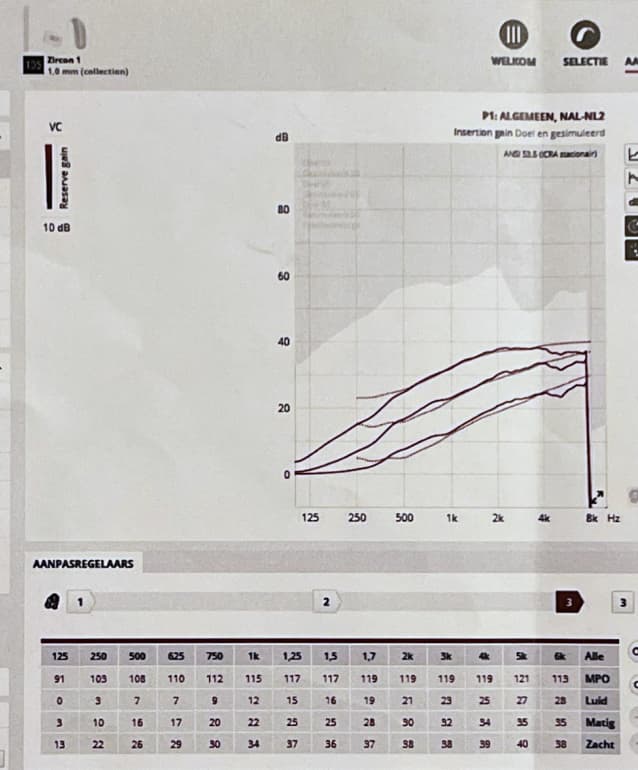 As you can see, the feedback disappeared right away. The gains increased over the entire bandwidth as well as the MPO.
Yet, this increase in gain and MPO led to a more muffled sound. Background noises are also less present; in the old situation, a fan (for example) would make a lot more noise. Somehow, the level of clarity in the new situation decreased a lot. How is this possible? Since one would assume that more gain leads to better understanding and more background noises.