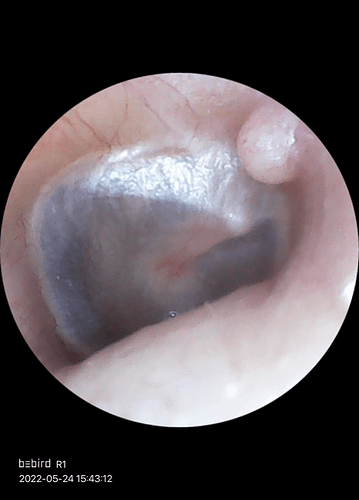 Does this image show.
Almost 2 years ago shooting range injury caused severe hearing loss both ears. Have ReSound aids.
Recent went to Audi and he said too much wax to do test. I've been using drops to get rid of wax.
Have home viewer and ear canals seem very clean but ear drums 75% black.
Is this built up wax or something else.
Thanks
David
Second ear image attempt to upload below…….