Trying to fit my custom molds on my Phonak Audéo M90's, I ran into a small snag: It won't estimate the vent for the left side.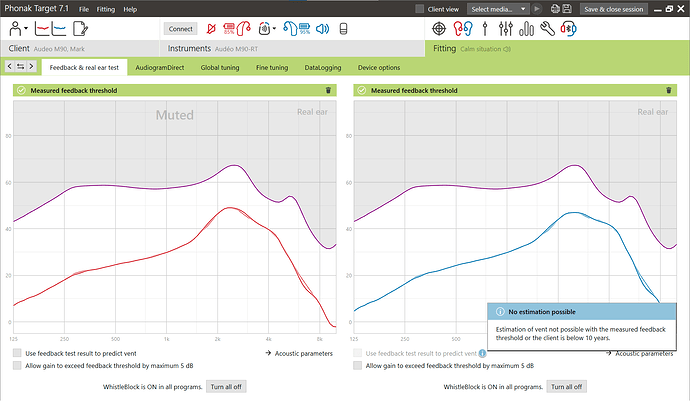 I've tried decoupling the HA's within Acoustic Parameters, changed from SlimTip to Cshell, but nothing so far. Does anyone what this odd response depends on? How to get rid of it? Other than setting it back to power dome where it functioned.
Is there a better choice for custom molds? I've always taken the Acoustic Code field as optional. Has that changed?