I have been looking at PSAP devices over some time. I tried many of them. Some of them, even though they do not mention the word 'hearing aid' on the internet, has 'hearing aid' written on them. One example is: https://www.amazon.com/SOUNDaid-Amplifier-Personal-Approved-Compared/dp/B01N6CKOWF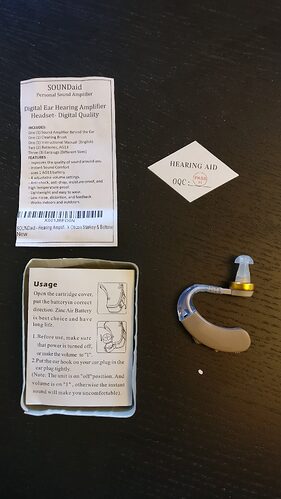 I have attached a picture from the package which clearly says 'Hearing Aid'.
I got another one from Walmart Online (could not get the link; seems like walmart.com is down now).
Aren't these products violating the law? The over-the-counter act has not come into effect, has it?
Also, none of the PSAPs I tried out follow the FDA guidelines, especially the ones regarding labeling.
Are all these rules and guidelines a joke now? Why is no one (say the federal government or FDA) doing anything about this?