I wear Phonak's and use Phonak Target.
I would like to make a program to use when I encounter someone with a mask.
I found this on Facebook and they describe that masks make the voices sound muffled.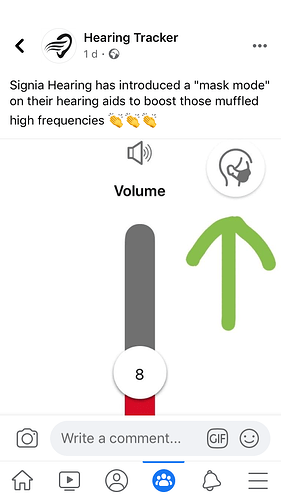 Target doesn't list 'muffled' in the automatic adjustments part that you can make.
How can I make a good program to use when talking to someone with a mask? Is it literally increasing the highs?
I have never heard the word muffled before I saw this part on Facebook.