Edit other solution is to ask for a Power Dome: From GR8Dane
You basically made a Power Dome which is another Phonak option. Great idea though! Closing the vent improves the bass response significantly and also helps with the volume. Your audiologist should be able to give you some power domes that will swap directly in place of your open fits. Nice work!
I have just had my Marvel M30 R firmware updated to 6.0.2 and finally paired to my iPhone X.
I however found out that when playing music that the volume was not loud enough, especially when commuting to work or outside. They lacked bass. To me it is like $2 earphones.
My solution was to attach the earbuds from my Sony earphones to my Marvel hearing aids.
To take the earbuds on and off is easy and simple as taking the wax protector off and on again.
The loudness, bass and quality increased significantly and worked well on commutes


Downside is the earbuds do block the ear canal so your ears feels and sounds blocked up when talking or not listening to music…
So the hack works well if you want to listen to music for a while and or listening to music when out and about.
Note: I have noticed my Marvel bluetooth streaming is susceptible to interference by coffee machines or tram power lines…

the music drops in and out when the coffee machine is running.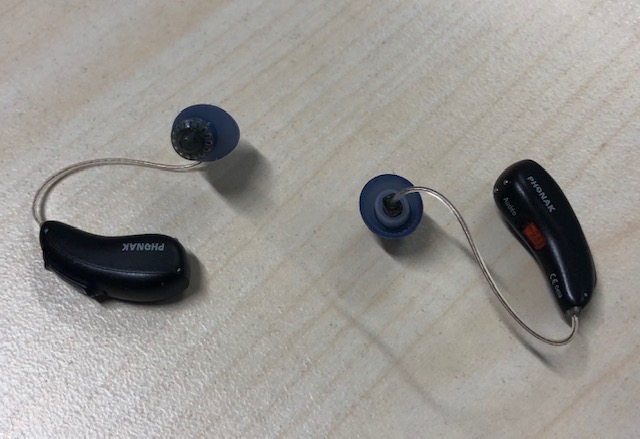 The Final Product
The Steps
Note: I used the earbuds from Sony MDR-EX155AP - Other earbuds models / brands may have bigger or smaller holes and may not be suitable to use for this hack.
Adjust the Bluetooth Streaming to favour audio
The Look