Hi this is my first time making a post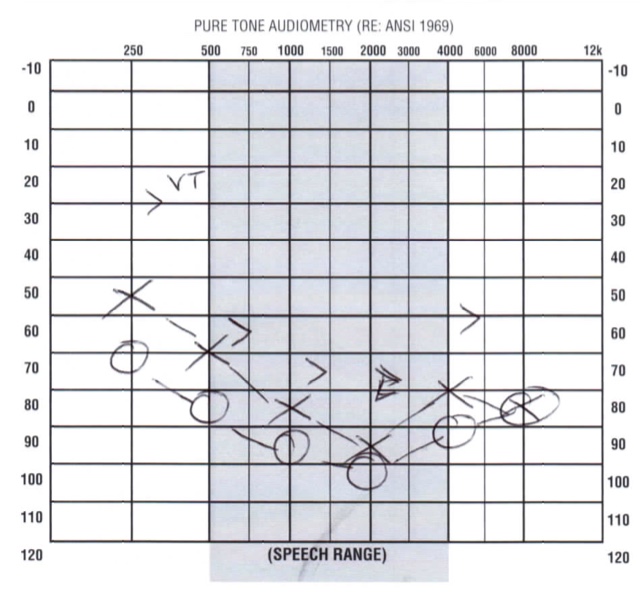 I have uploaded my previous audio gram to show my loss - severe to profound.
I have been trialing the OPN S 3 - this is the first time I have tried a 105 power receiver and there appears to be some kind of distortion - whenever I start hearing speech I hear a cutting sound.
The settings have been changed from one extreme to the other, right away it sounds better but the crackle comes back once I get used to the settings - we got new molds made and it comes back.
The aids have been exchanged - she tried OPN S 1 but didn't help.
We tried the 100 Receiver with a dome and it seemed better with regards to the distortion but not loud enough for me. My Audiologists wants me to have the power I need.
She thinks I am perceiving the strong vibrations in the C Shell.
Has anyone had issues with the 105 receiver making crackling sounds - almost like when an aid has moisture in it?
I like the clarity overall and the loudness in sound but hope we can fix the issue I have with the receiver.