Got a "sick" AudioScan RM500. Throws a boot error. Missing a coupler. Some loose bits. This is just to keep me off the streets while everything is shut-down. And to gain some idea what I want to ask my Audiologist to test when things get back to normal.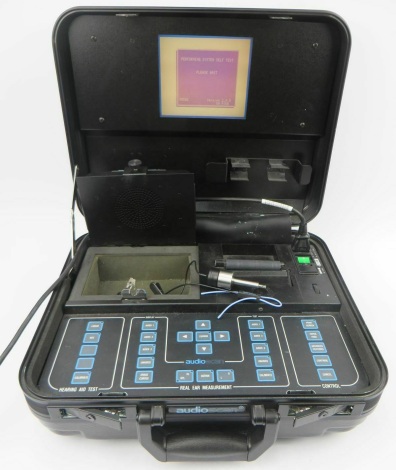 It is at least 25 years old, a real tank compared to today's Verifit. And mono.
I can not find the operator manual (I looked good). Just an article boasting of its features.
Today I annoyed the household with real-ear runs. Here is my best run, next to examples from the article.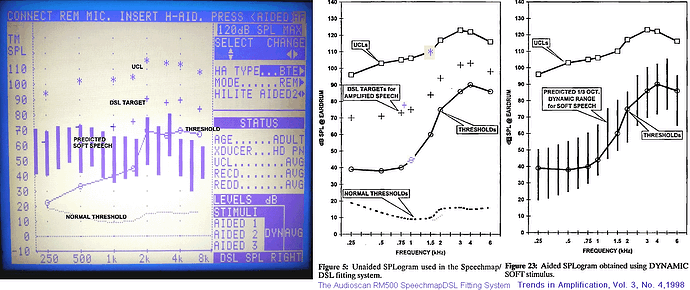 Taken literally, I'm getting little speech above 3kHz. However I am sure the probe tube is not positioned correctly near my eardrum. Also I suspect that DSL is a more aggressive prescription than my Audi set for a first-time user. I am getting much better speech intelligibility, I am hearing past 3kHz, so I don't take this tired sick machine's report too seriously.