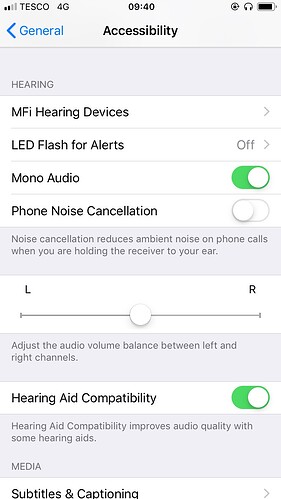 Thought I'd post it, incase anyone wants to know.
The volume increases (if you're struggling for volume) if you select 'mono audio' and keep the slider in the middle.
It's very good, it stops me from hearing too much background noise. The background noise doesn't over power my music.
Only issue is if you have a Phonak ComPilot, you won't hear your music in stereo.