Hi,
Here is my current setup
• Sena SMH5 Communicator
• Phonak Sky V50 Hearing Aid + Compilot 2
• An helmet and a ATV - Four Wheeler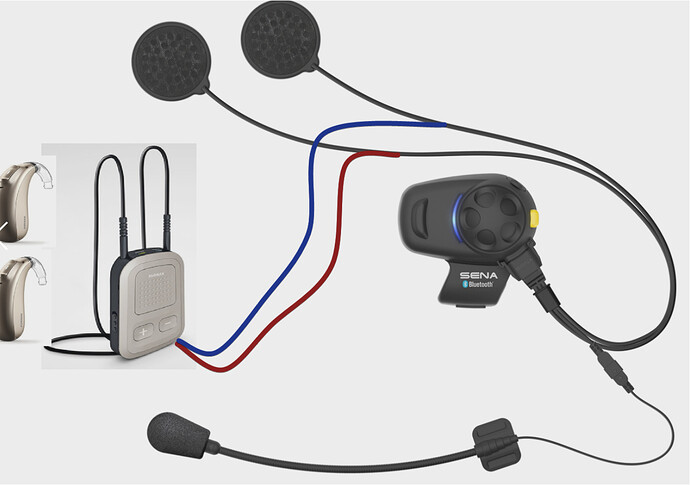 I added a wire to the sena speaker and linked this thru a connector to the compilot.
Using this setup I can have the sena soud coming directly into my hearing aid, and my voice is captured by the boom mic of the sena.
This way, I can easily speak with my wife while riding atv. Without this setup, I can barely hear her because sound output in the sena speaker is not loud enough for me to correctly understand her.
This current setup is highly functionnal. I wear it summer/winter time under my coat, and even with glove, I can raise/lower the volume to my taste.
Now, my ?
I plan to upgrade to Phonak Naida Paradise somewhere in the future. Yes I want to benefit from new technology, but at the same time, I want to at least keep what I currently have in term of usability.
How do I reproduce such a setup without a compilot ?
Thanks for your input.