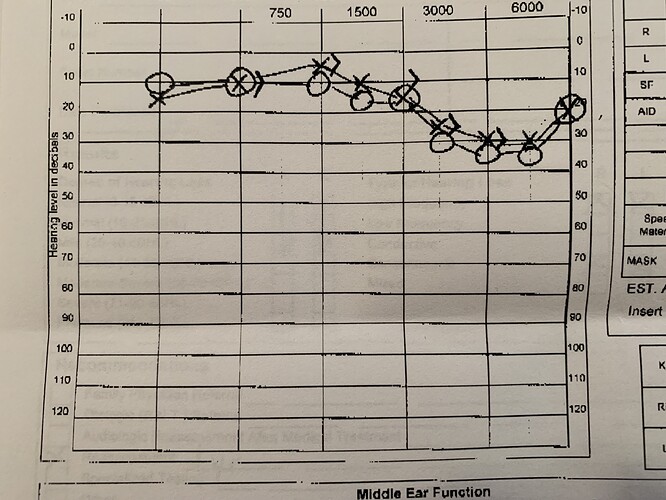 Here's my chart. Similar but not as bad as yours.
However mine was caused by 14 years of shooting in work. I'm mid 30s.
I've just got hearing aids for the same reason as you. And mine are covered for the rest of my life by workers compensation. They agreed I need them, and we all know how reluctant they are to spend money.
I've had them a few weeks now and despite having some issues finding the exact right ones for me they have helped a lot already. I rock climb, and I can now actually hear my climbing partner when I'm at the top of the wall in a busy climbing gym.