Hello everyone,
I've posted earlier about my ENT referring me to an audiologist because he believed I migh have a problem with hearing in my right ear after a tymp + reflexes test to check if I have fluid in my ear .
So my audiologist says that my hearing is within normal . But some people say it might be considered "mild hearing loss" I really I have no idea what the results exactly shows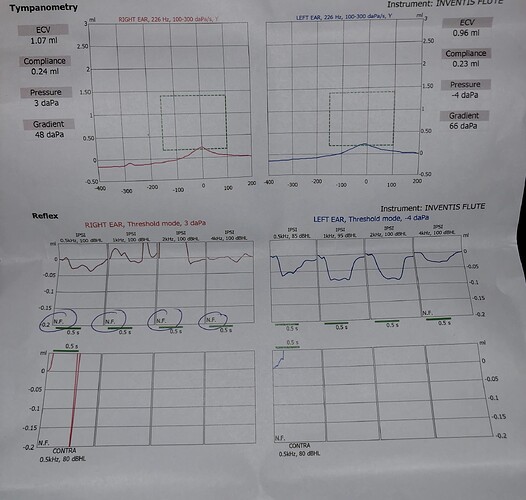 so I'd love to get some feedback .