Got my new hearing aids, KS9 from CostCo.
Left ear has a P receiver, right ear has an M receiver. Both have a small vented dome.
Changing fitters made a HUGE difference in my experience.
The KS9 has volume adjustment, it makes 3 different tones as you adjust volume. One for the loudest, one for the softest. And one for the middle setting. When the hearing aids are turned on, they come on at the middle setting. Exactly WHERE the middle is, can be adjusted by the fitter, based on the wearer's experience. So I will pay attention to where I spend most of my time on the volume setting and then when I return in a few weeks, that can be set as the middle, so they will turn on at the preferred setting for me. I thought that was really cool! Experienced users on here are probably familiar with this, for me this is novel.
Also, the hearing aids communicate, so I just adjust volume on one, but both will change.
During these few weeks I also have to pay attention to what I can and cannot hear, and then based on my report things can be adjusted, and the manual programs can be used if needed.
I am attaching some photos of what we discussed on the monitor. May or may not be of interest to folks. All new to me.
This one is my fitting chart. Based on this, I was able to get the P receiver for the left. Thanks so much @Sierra for all your assistance on this. Edit: Oops, no just checked, at this stage the P receiver was already on board. Guess I did not get the fitting chart after all. Not sure where this screen fit in to the process.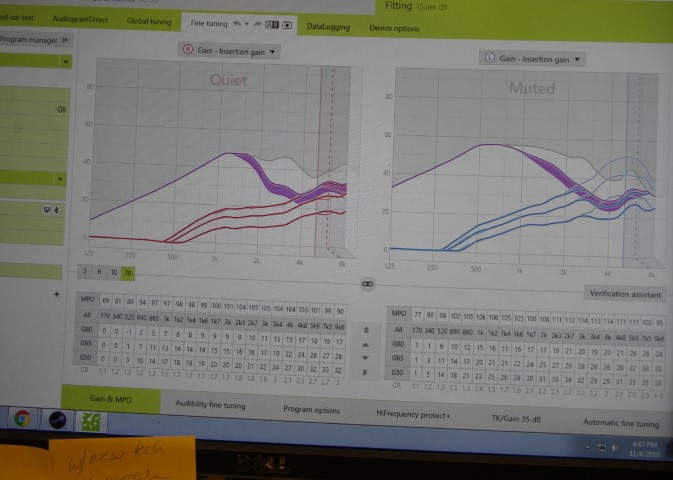 This shows the adjustments which were made using "auricle." First a tube is inserted in your ear, and sounds are played; then the hearing aids are added (so both are in your ear) and adjustments are made. This is measuring sound in to the ear, and sound out of the ear. Testing and adjusting is all electronic, first one ear then the other ear. I had to sit and stare are the large round disk and NOT MOVE OR TALK, lol.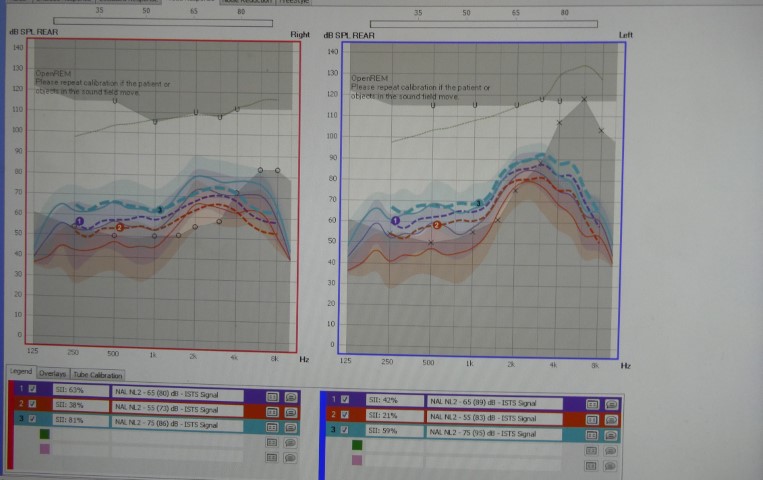 Poster on the wall, describing the dryer. I did purchase this. I had searched the internet looking for info on this dryer, but could not find it anyplace.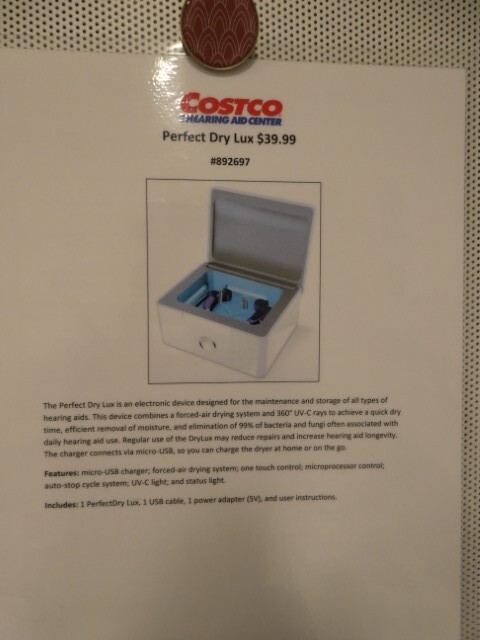 This one shows the automatic programs for the KS9.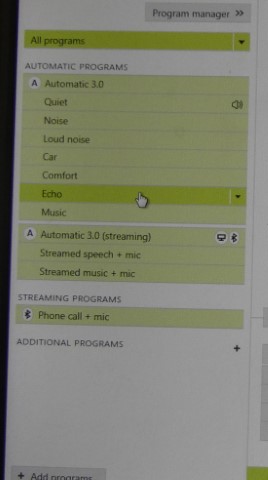 Hour and half meeting, pleasant, joking, and informative. Completely different. Fitter DOES MATTER.