I was looking for a way to change the color of my receiver wires as they were shiny/reflective and a little more visible than i wanted. I came across a dye product -

(also sold on Amazon)
Initially i was thinking of buying it but instead bought a small pack of dye for very cheap and decided to do some DIY. I first used a small piece of super fine sandpaper to create a rough surface on the tube so that it looks like frosted glass, this is so that the dye can penetrate the surface of the receiver tube.
Then mixed the powder dye with boiling water and let the receiver sit but it did not work, it was tricky too as i did not want water in the receiver unit. Perhaps this may still work when done properly, it seemed like a lot of hassle as i did not have a soaking tray like supplied with the Vanish kit.
I then decided to try using a permanent marker and went for -
http://www.winsornewton.com/row/shop/graphic-markers/promarker
Again lightly sanding the tube is required, otherwise the marker will not apply very well. I then simply marked it with my color of choice (cinnamon)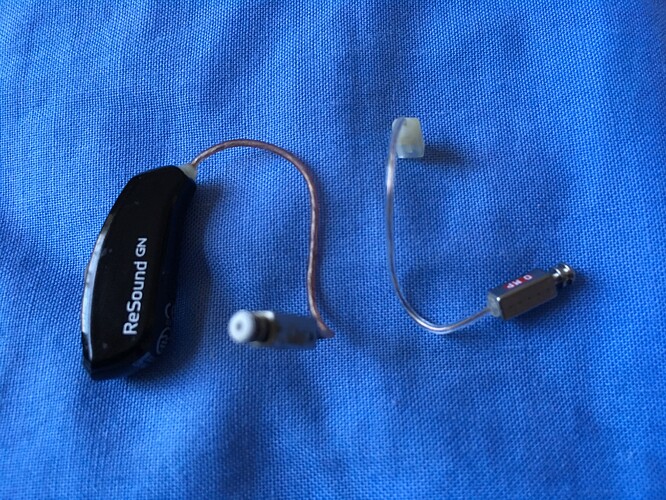 As you can see the standard receiver on the right side is quite shiny and more visible, when next to skin you can really tell the difference. I have fair skin and the darker receiver actually blends in quite well. For some reason the marker turned out much darker when applied to the plastic on the tube so be aware of this when choosing a color.
At first you may need to reapply the marker every couple of weeks but for me it's been six months and now it seems to be permanent.
So for anyone who wants to make their receiver tubes a lot more discreet, this is a simple and cost effective solution.