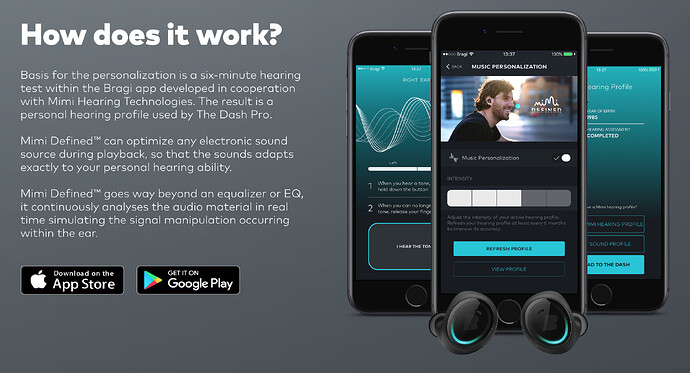 Basis for the personalization is a six-minute hearing test within the Bragi app developed in cooperation with Mimi Hearing Technologies. The result is a personal hearing profile used by The Dash Pro.

Mimi Defined™ can optimize any electronic sound source during playback, so that the sounds adapts exactly to your personal hearing ability.

Mimi Defined™ goes way beyond an equalizer or EQ, it continuously analyses the audio material in real time simulating the signal manipulation occurring within the ear.