There has been a lot of bantering about in different threads about Bluetooth, MiFi, BLE, Apple and Android. The discussions almost always end up with comments that the HA market being somewhat limited is what hinders and new standards or product development. Personally, I think the HA market is a large industry. I also think that the general consumer market is much larger industry. I also think that the technology and standards from one will cross over into the other.
For example, a recent Staples flier had some Skullcandy wireless Bluetooth earbuds with a 9 hr streaming life.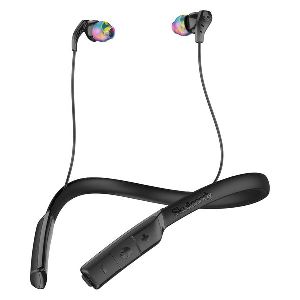 That got me to thinking that I would prefer a streamer shaped like that. Something that simply slips over your neck and does not dangle when you lean over. And does not rustle under your clothing if you are talking on the phone. Last week, I almost lost my Compilot Air II when it got caught on my seatbelt. A streamer designed like this, would be just more damn convenient and comfortable.
Given that this was not the only product in the flyer that wanted to connect ear buds via Bluetooth getting rid of as much wire as possible. It led me to believe that the general consumer wants wireless connections to their ears as well. With 2 distinct markets seemingly wanting the same thing, I think it is only a matter of time before someone comes up with a suitable standard and suitable products.
What do you think?