Audiometric testing results indicate a mild, dropping to moderately severe high frequency MHL right, and a moderate to moderately severe SNHL left. Sp rec is excellent right and fair left. Tymps WNL bilaterally. Acoustic reflexes are elevated ipsi left in comparison to ipsi right.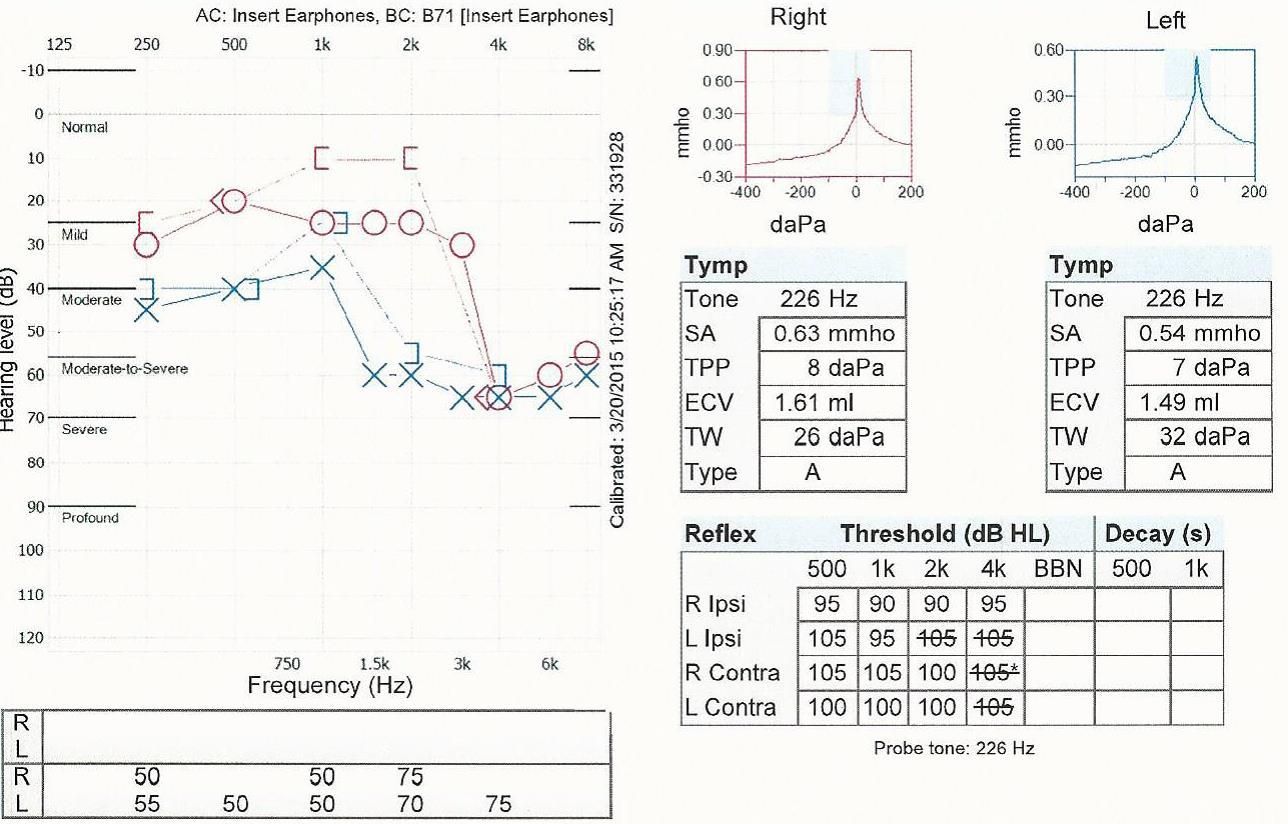 Given the above I was directed to see an ENT before she proceeded with an HA fitting. Her concern was the left ear based on my SRT performance, the elevated ipsi, and the fact that my tinnitus seems louder in my left ear than my right. But that is only true in day to day activities. When there is noise–conversation, TV, radio etc. it is more distinct in the left. In silence the rt and lft are indistinguishable.
So why the ENT? Is there anything in that chart that would indicate something other than typical age related hearing loss?