I am looking for some guidance.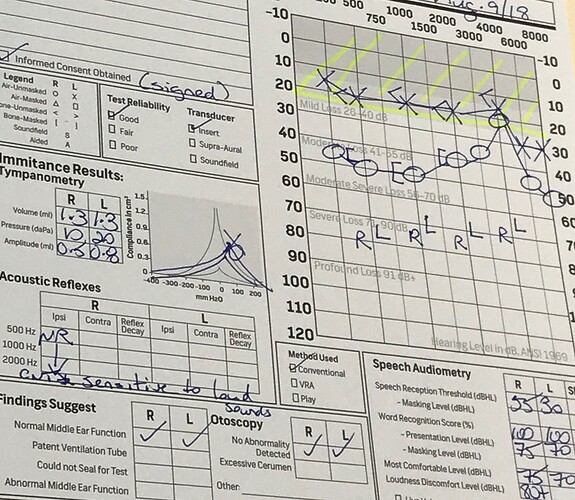 Above is my hearing test.
My ENT suggested I would not benefit from a hearing aid for my low frequency loss but encouraged me to try if I am not out any $. The audiologists say I will benefit and have proposed a custom mold BTE hearing aid for my right ear. One audiologist recommended hearing aids for both ears. So I am shopping to try some out.
I struggle most in group environments, in the mall or when there is background noise such as tv or music. I also have tennitus in my right ear and milder in my left ear.
I enjoy being out in nature and doing some birding so obviously having that ability to hone in on a call and then sight the bird is important to me…
Can anyone shed some light as to what type of hearing aid I might benefit from and any idea why my ENT suggested I might not benefit from a hearing aid? Also any suggestions as to if I am a candidate for an entry level, mid level or higher device.
Thanks for any feedback.