I am having 2 issues; thank you for guidance how to fix them.
I have my notifications set as attached. But when there is a post to a thread I created, I do not get a notification. Laptop, Windows 10, Firefox. What do I need to change, and where do I find it?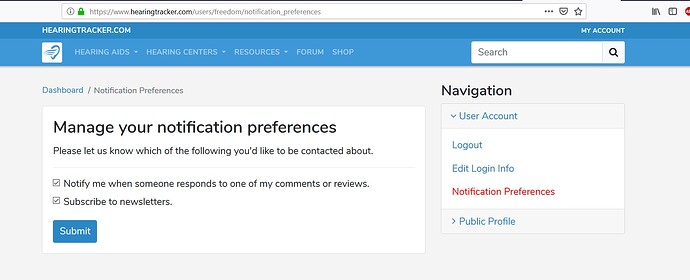 Audiograms: I have 5 audiograms set up as attached. When anyone - even ME! - looks at my account, the first one, the OLDEST one, is what shows up. Do I just delete all the others? I thought it said somewhere to add all you have, and that is what I did.